Food was always a social time with my family, being around the table, having a good meal – that sociable, enjoyable moment. That's where my passion for being a chef started. I would cook meals for people (probably not a high standard in any way!), but I enjoyed seeing their reaction.
About the chef
Food as a way to bring people together, over the dinner table, was an important part of life for Paul Welburn as he was growing up. Born and raised in Scarborough, North Yorkshire, he says it was here that he learned the value of working with humble ingredients, of getting the best out of what was available, and of ensuring that no part of an ingredient went to waste.
Scarborough boasts an excellent catering college, with James Martin and James Mackenzie among previous alumni; Paul Welburn had always been passionate about the creativity of cooking, but it was this local resource that compelled him to follow this path professionally. He coupled the three-year course with working in the best restaurant he could find – The Star Inn at Harome, run by top Yorkshire chef Andrew Pern – an experience he credits with giving him real insight into the industry and setting him on the path he treads today. He told us: 'I remember on my very first day with Andrew Pern, the game keeper arrived with a bag full of meat, obviously game from a shoot, so warm and fresh. Literally my first job was to skin the hare, skin the rabbits and take the breasts off a few hours old partridge. This interaction with food and getting to know where it came from was amazing. At The Star it was fantastic, you had an open-plan restaurant and open kitchen looking out into the pub and you could see the people and their reactions. That made me realise that this was what I wanted to do. Thank god for Andrew Pern pushing me really hard while I worked for him and making me realise what this industry was about.'
Drawn by the lure of a broader culinary education and a wider range of kitchens to learn from, he moved to London. He told us: 'I went to Rhodes in the Square and did two and a half years there under Gary and the head chef Michael James, which was fantastic. Gary Rhodes was someone I always looked up to as a chef, from watching his TV shows. I really learnt food perfection there. Maybe it wasn't the most innovative food in the world, but it was just absolute perfection.'
Seeking a break from the stuffy basement kitchens of London, next he took a position in Cannes in the south of France, on a private yacht. He says his time in France opened his mind, giving him an entirely new perspective on food: 'I got to use the best produce in the area, from local markets, which was something I wasn't used to. I was used to food being delivered to the door by suppliers, with no interaction with the ingredients. Everything in Cannes is so fresh, so vibrant and the ingredients really inspire your menus. It was almost like a finishing school, it helped me find my style. Seeing how ingredients influence menus rather than menus influencing chefs.'
On his return to the UK he started work at St. Mary's Axe (The Gherkin), working under head chef Brian Hughson, both ultimately under Richard Corrigan, who was culinary director. He says: 'We had a fantastic team there, everyone was from a Michelin background. We were producing some amazing food, and obviously it was a fantastic opportunity to be in an iconic building. It was nice to get a balance of Richard Corrigan's humble food and Brian's willingness to keep it British, but to push the level of detail, the cleanness of the food and to use modernist techniques as well, which for me was another direction change.'
When Hughson left to join Gary Rhodes' flagship restaurant, Rhodes W1 at The Cumberland, he offered Paul Welburn the sous chef position. Here he cooked classical French cuisine with British inflection. A typical meal would open with dishes such as English carrot mousse with orange, coriander and salted walnuts, followed by Monkfish with chicken wing, salsify, char-grilled leeks and jus gras, and finally, a whimsical deconstructed piña colada. The restaurant went on to achieve a Michelin star and three AA rosettes within eight months of opening, with Paul Welburn moving up to the head chef position three months after these awards, at the age of twenty-six. He told us: 'It really gave me the chance to develop myself and get my name out there – to make people realise that it's not just Gary Rhodes, that there was a chef there as well. Gary was very much into that, pushing me forward. He made sure any reviewer or guide coming in knew that I was at the helm – someone in the background doing all the hard work. That's what I respect about Gary, he's not someone who's about themselves, he's famous because of his team. I also made my own fantastic team, many of which have followed me since I left there.' In 2012, Gary Rhodes ended his contract with the hotel, with Paul Welburn completely taking over the helm.
He held the restaurant's accolades for the full five years he was there, until he left in 2013 to join contract caterer, Searcys. In his role as executive chef for the organisation, he oversaw several openings around the country while work was completed on Tonic and Remedy, his new restaurant. In 2014 he appeared on Great British Menu. He told us: 'For me, it was the most exciting, amazing thing – even up there with earning the star. It was a very proud moment for my family and my region, and also for the chefs who trained me. It also felt like all my hard work had paid off – finally I had a chance to showcase what these people had given to me and give it back.' His main course for the D-Day brief, 'Blackout Beef' with beef rib, beef heart, carrot and bone marrow, was awarded a perfect 10/10 by veteran judge Phil Howard.
In 2015, he returned to London to head another Searcys enterprise, Tonic and Remedy, located in the M by Montcalm hotel in Hoxton. Here, Paul Welburn created a menu for the bar and restaurant that focused on herbs, spices and wine – a concept inspired by the area's apothecary history. He told us: 'I was involved in the planning, the designing, creating the kitchen, the team building and helping develop the concept – after I left W1 this was the one project that really appealed to me.' Dishes such as Crispy pig's head with apple salad, and Gooseberry pudding with yoghurt and blueberry offered an updated, but gently nostalgic, take on traditional British dishes. Plates such as Lemongrass-smoked cod, mussels, sea vegetables and cucumber ketchup showcase the herbal remedies and flavours of old.
Wherever possible the dishes highlighted the best of British seasonal produce – both farmed and foraged – something important to Paul Welburn's identity as a chef – 'my big thing' as he describes it. The intoxicating cocktail selection, crafted by head bartender Jeremy Pascal, matched the food beautifully, with drinks such as Lady Marmalade with pink grapefruit marmalade, and Patience & Thyme with gin, fresh herbs and smoked egg completing the innovative menu.
Aching for a slight change of pace, and more freedom in the kitchen, Paul moved out of London to the West Sussex countryside, taking the reins of The Leconfield restaurant in Petworth in October 2015. A much smaller venue, it provided him a unique opportunity to overhaul the menu and really put his stamp on the kitchen.
He says he has always pushed himself, always tried to achieve his highest potential – to be the best that he can be. But this is not at the expense of those around him. Helping, teaching and supporting his team, as chefs such as Gary Rhodes did for him, is a key part of his working practices. For both himself, and his team, the drive and work ethic exhibited by Paul Welburn stays true to the life philosophy his father tried to instil: 'What you put in, you get out.'
Learn From the Chef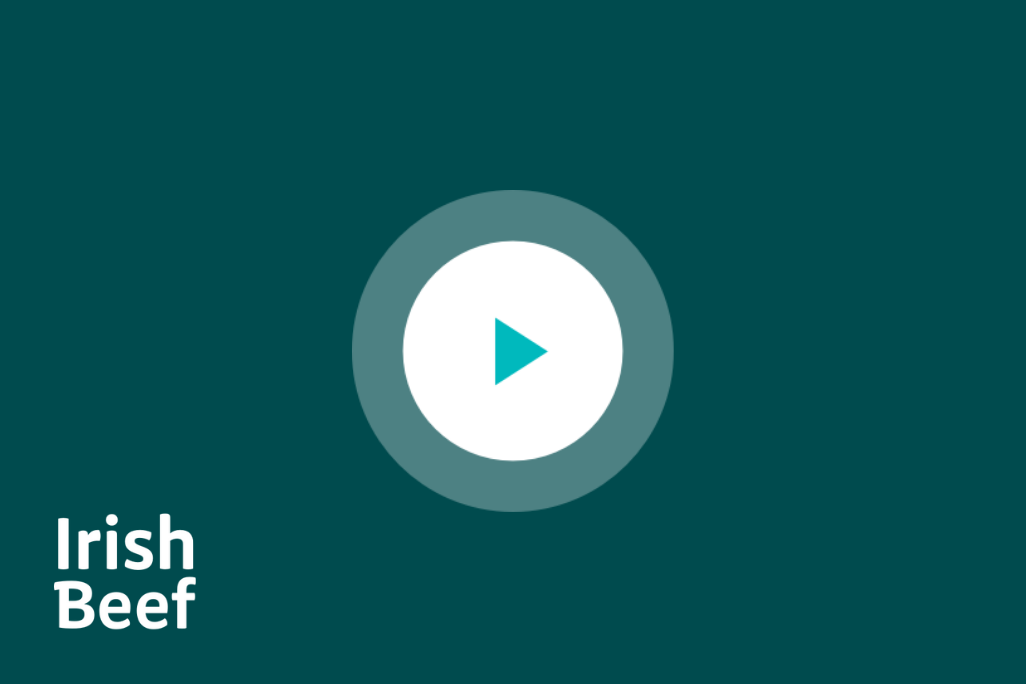 The Professionals
Chef's Irish Beef Club
The Chefs' Irish Beef Club is a global network, exclusively for chefs who are ambassadors for Irish beef. Through high-profile events, the chefs provide positive support and publicity for premium Irish Beef and are invited to Ireland to see the Irish beef production system for themselves.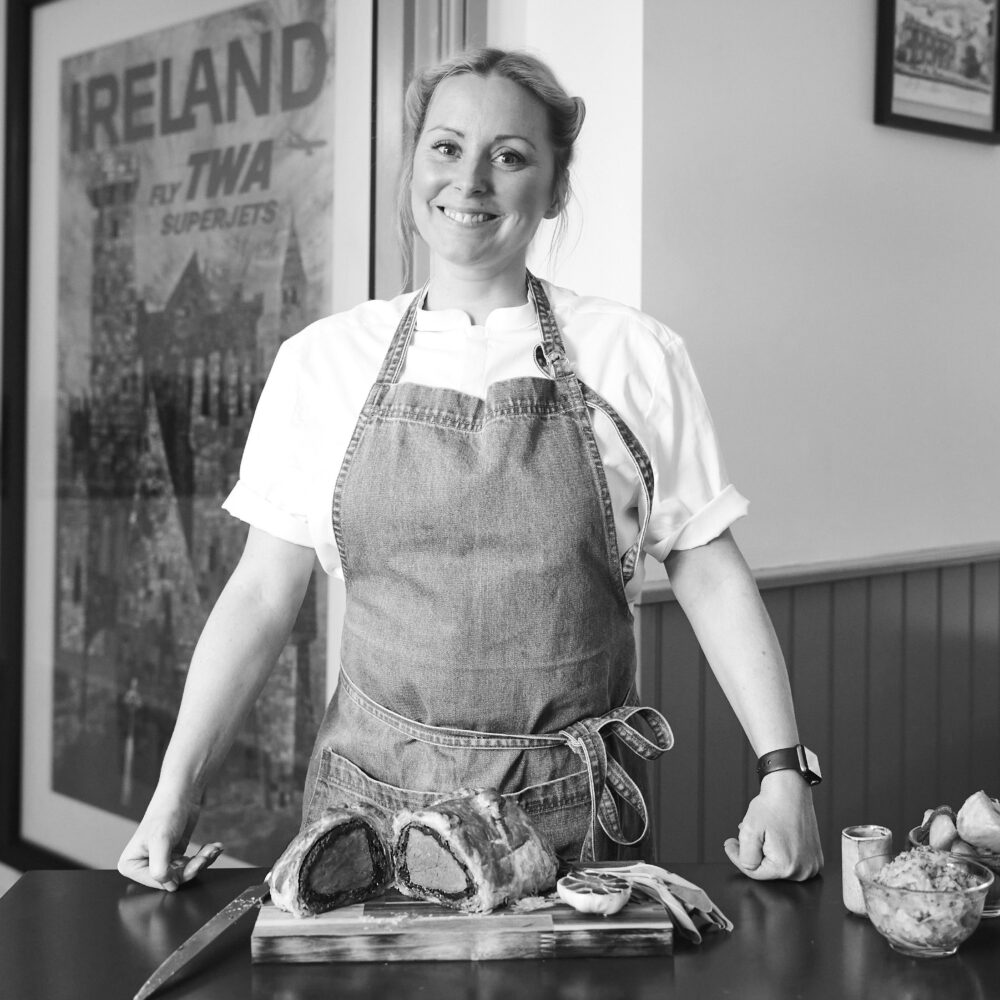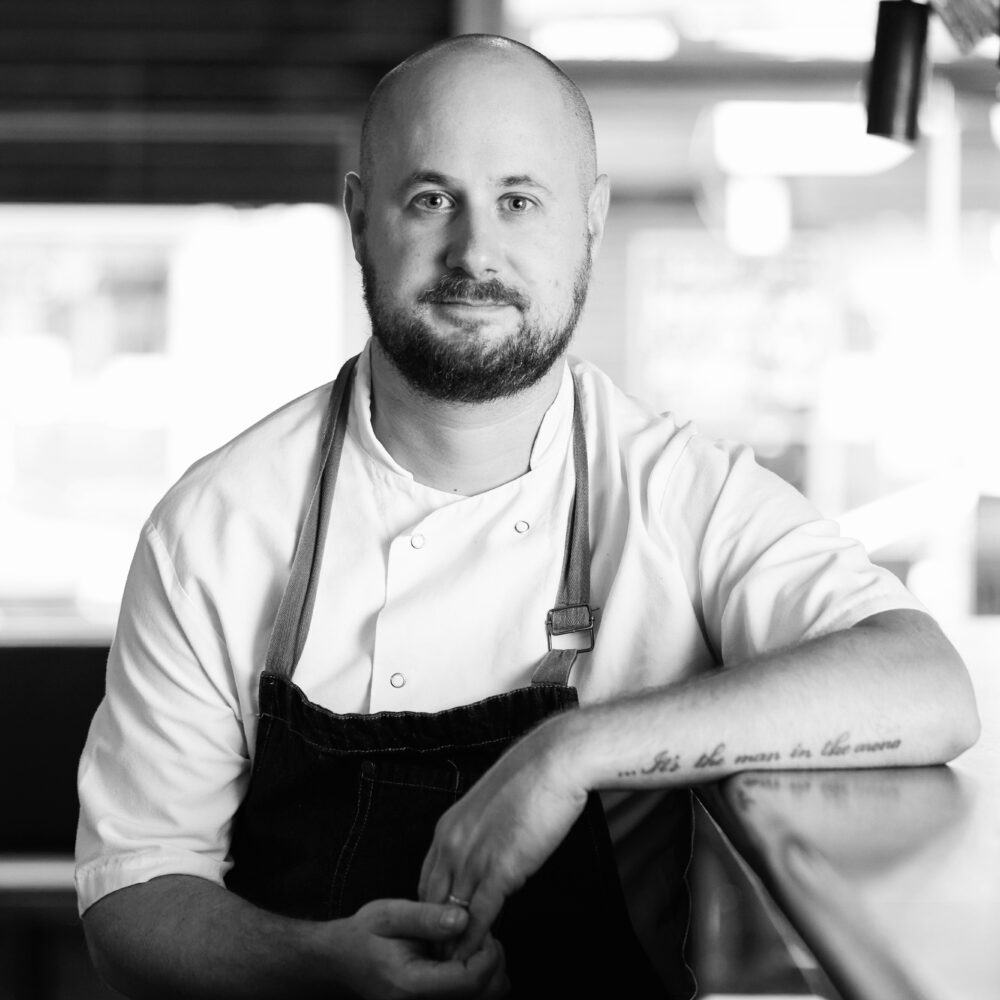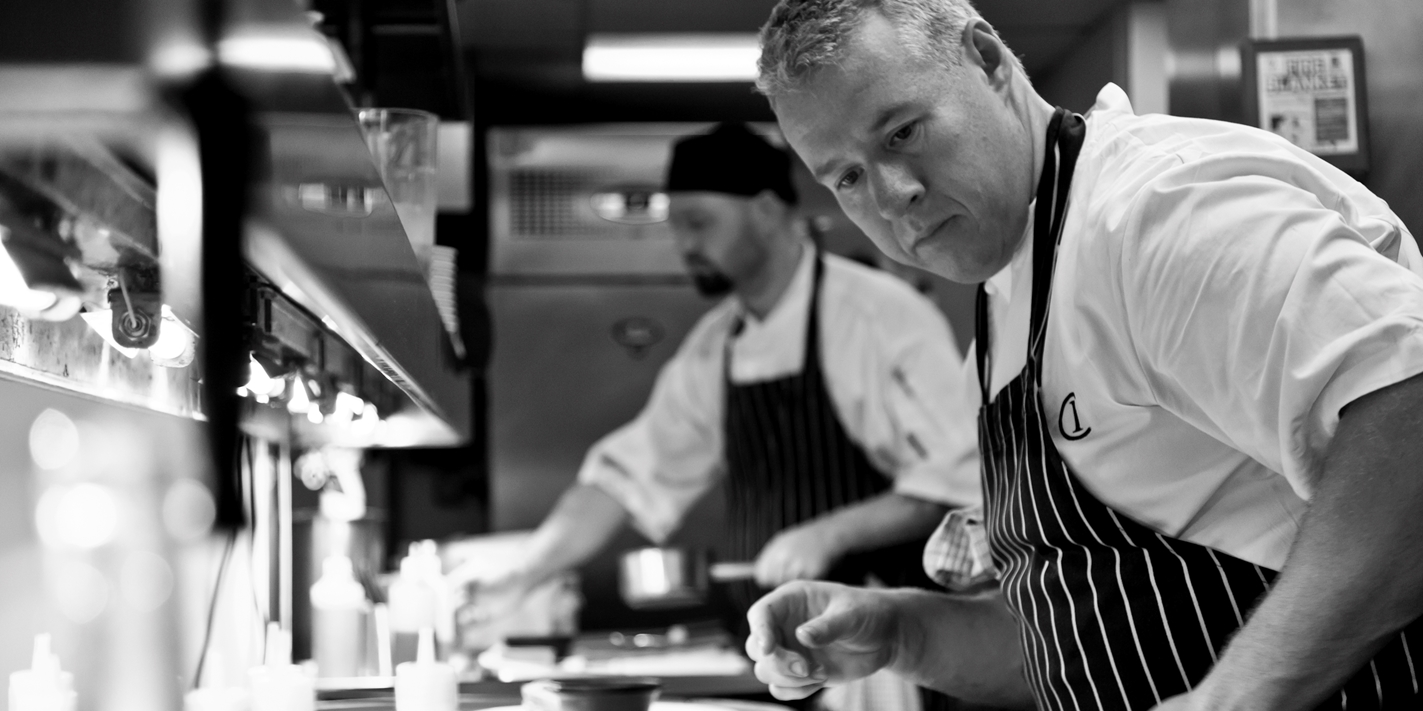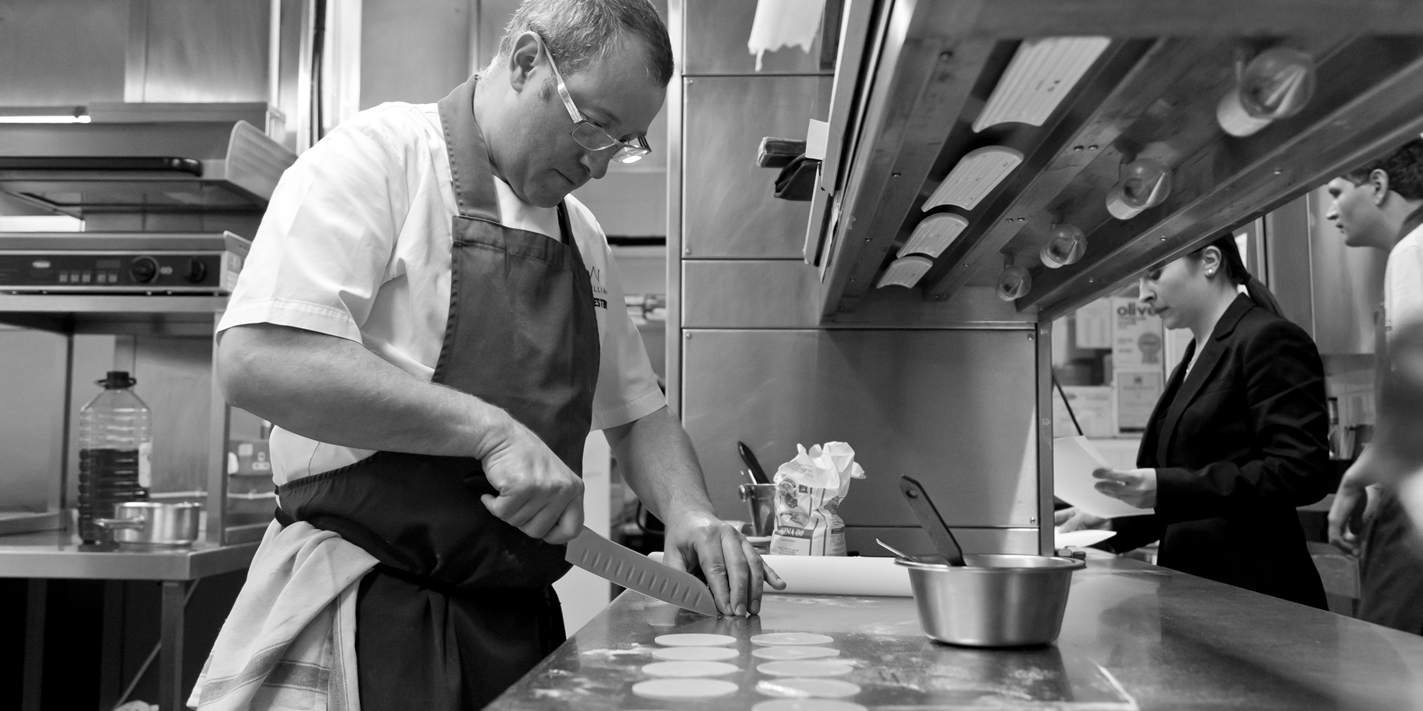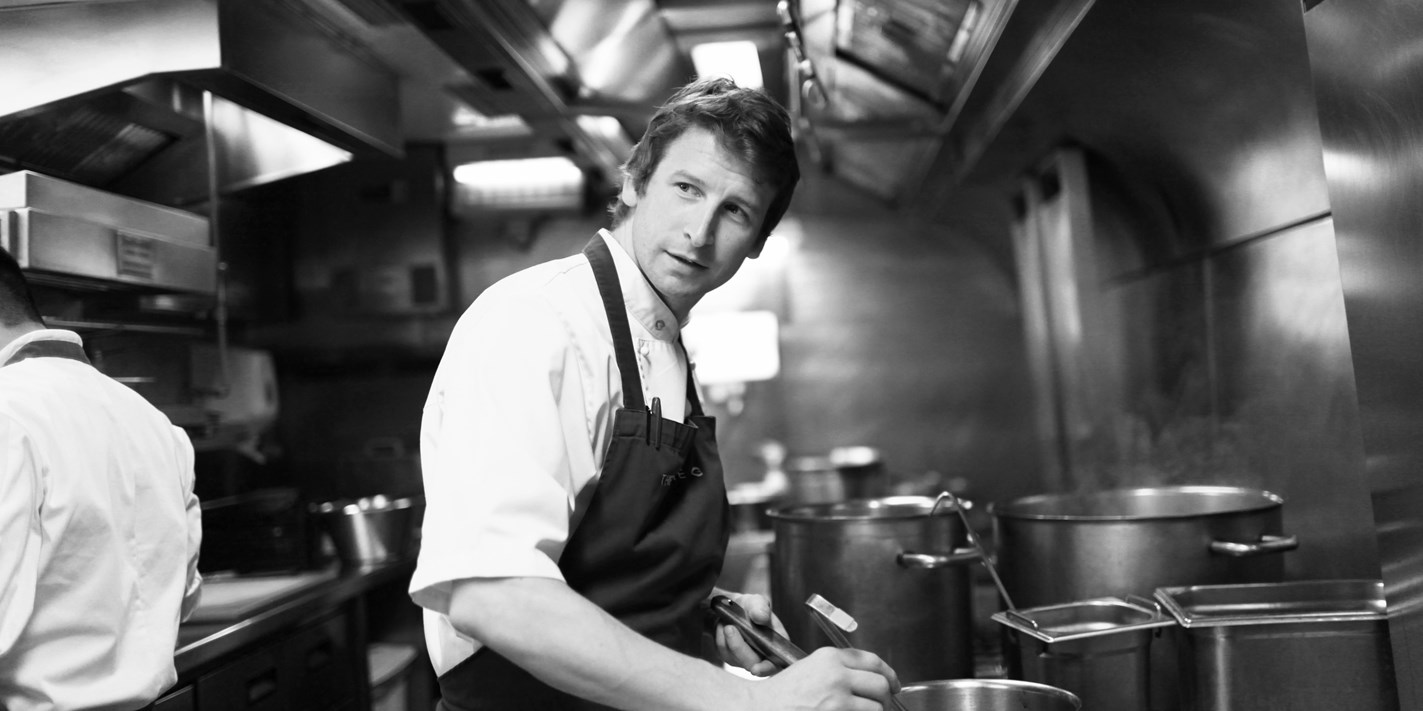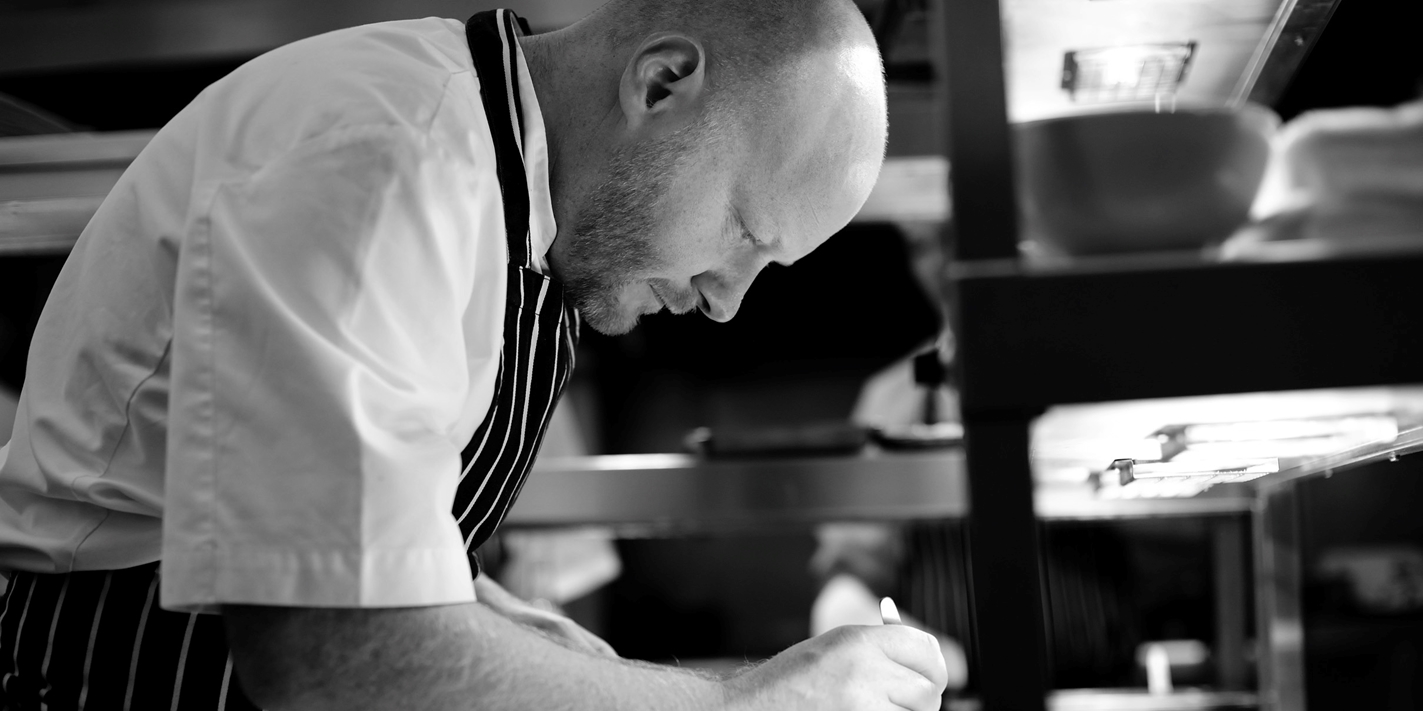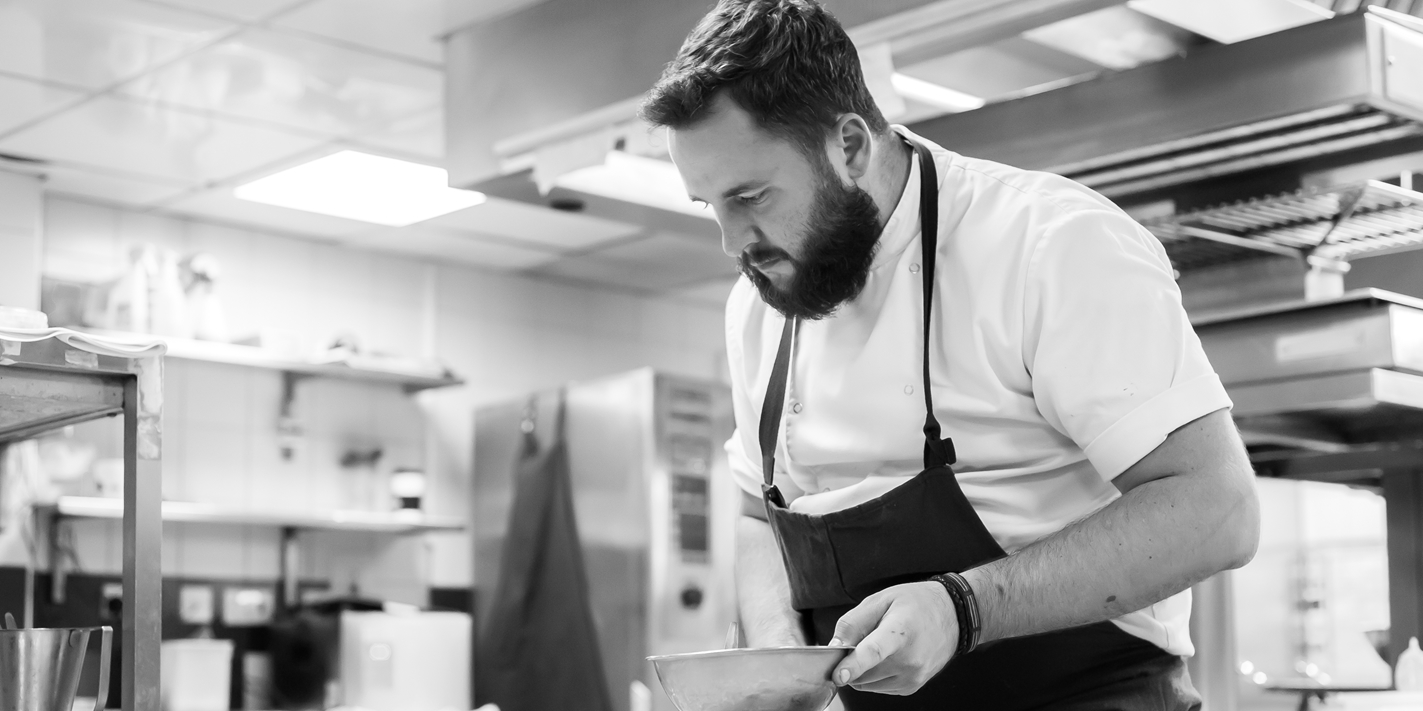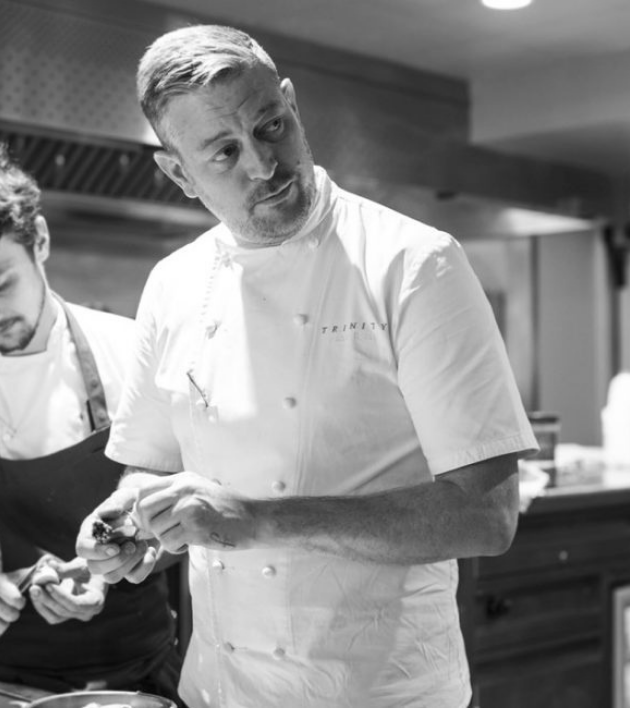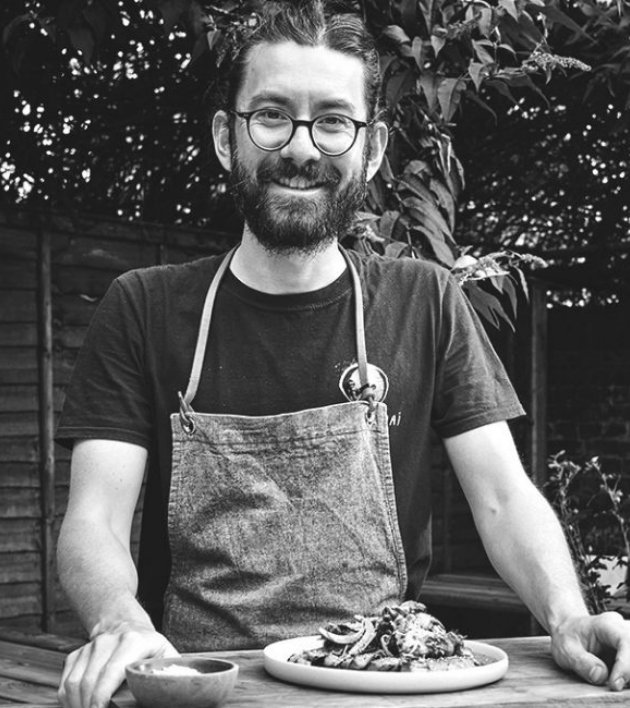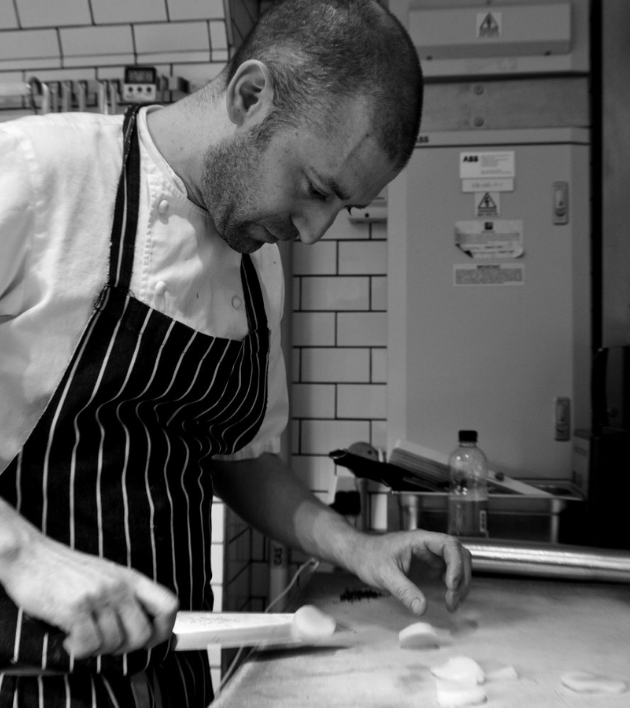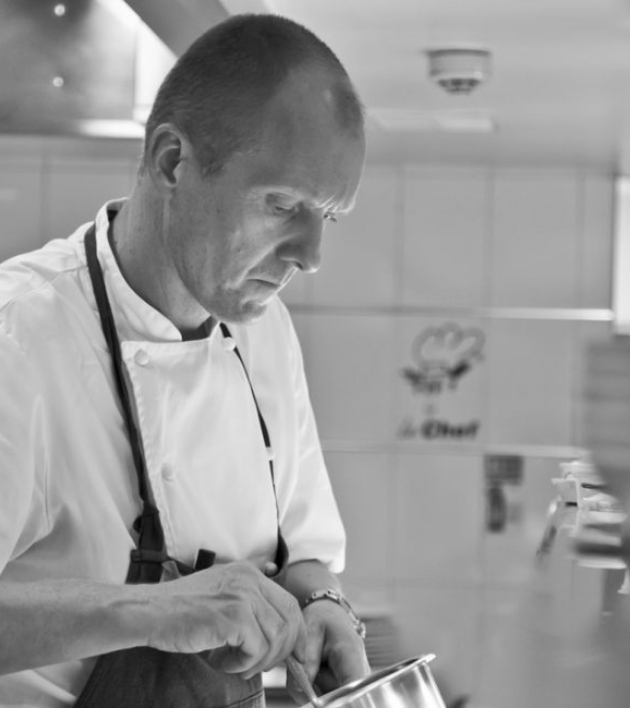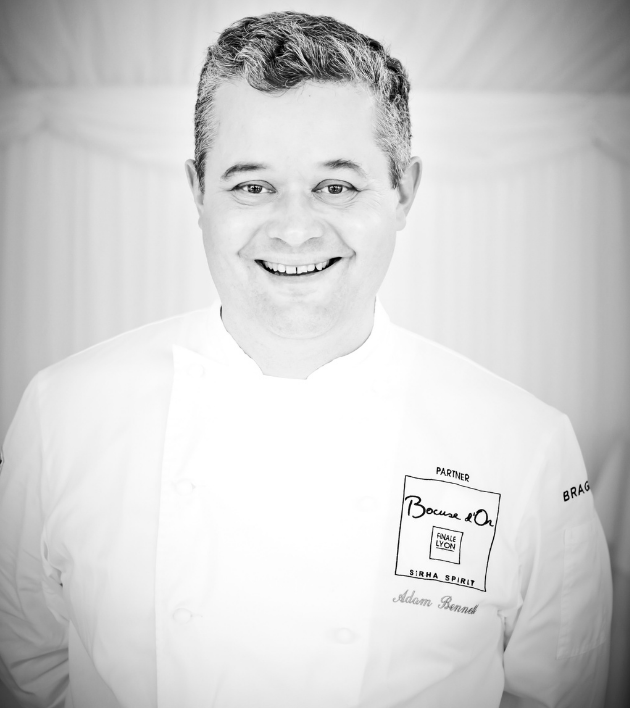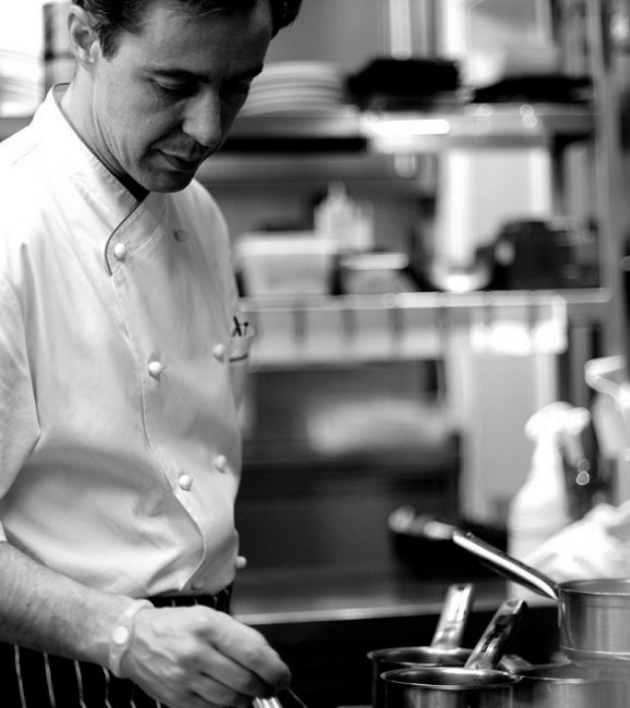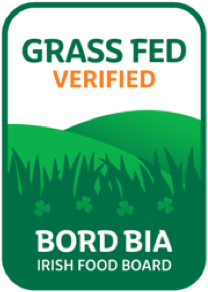 The Grass Fed Standard from Bord Bia
Bord Bia, the Irish Food Board, has introduced a national quality label for grass-fed Irish beef. This so-called Grass Fed Standard provides consumers with reliable information about the origin and living conditions of Irish cattle. The new standard is unique in the world, is strongly based on scientific data and is independently verified.