Eating should be all about pleasure," he says, "and if you took the pleasure out of it there is no point doing it.
About the chef
Tony has worked in some of London's most prestigious (and vertiginous) locations – including under Richard Neat at the Oxo Tower and for Marco Pierre White at Criterion – before taking the role of Executive Chef at Angler – a fish and seafood-themed restaurant on the top floor of Moorgate's South Place Hotel.
After just a year in charge, Fleming won the restaurant its first Michelin star – a day of double celebration for the Cambridge-born chef as it was also his daughter's 10th birthday.
A straight-talking and lively character, Fleming believes that it has "never been so exciting to be a chef" and displays his passion for his craft in dishes like Yellowfin tuna tartare with lime and chilli and Angler and lobster pie – both favourites on Angler menus.
While less experienced chefs can be prone to over-complicating and over-garnishing dishes, Fleming's own style is remarkably restrained and uncluttered. Prime ingredients are showcased in all their natural glory: Fleming takes time to develop relationships with his suppliers, and it shows.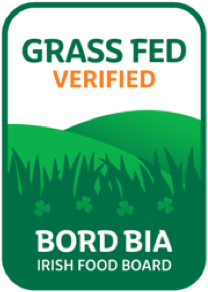 The Grass Fed Standard from Bord Bia
Bord Bia, the Irish Food Board, has introduced a national quality label for grass-fed Irish beef. This so-called Grass Fed Standard provides consumers with reliable information about the origin and living conditions of Irish cattle. The new standard is unique in the world, is strongly based on scientific data and is independently verified.