Irish Beef Is The Natural Choice
What makes us so special?
The grass really is greener over on the Emerald Isle. Ireland's mild, temperate climate, plentiful rainfall and rich soils lead to lush grasslands which makes up a good 60% of Ireland. So there is definitely no shortage of that special something that makes Irish beef so great.
Ireland has a long standing heritage in agriculture and particularly beef farming. Farms are traditionally family owned, passed from generation to generation, as is the craft and love of livestock farming. The health and welfare of cattle are of utmost importance to us and our farmers… and so is the land they're reared on.
Not only do our grass based farming methods deliver high standards in quality, traceability and animal welfare, but they also produce great tasting beef. A grass based diet can produce a fuller, meatier flavoured beef with evenly distributed fat and marbling and high levels of vitamins and nutrients like Iron and Omega-3 fatty acids.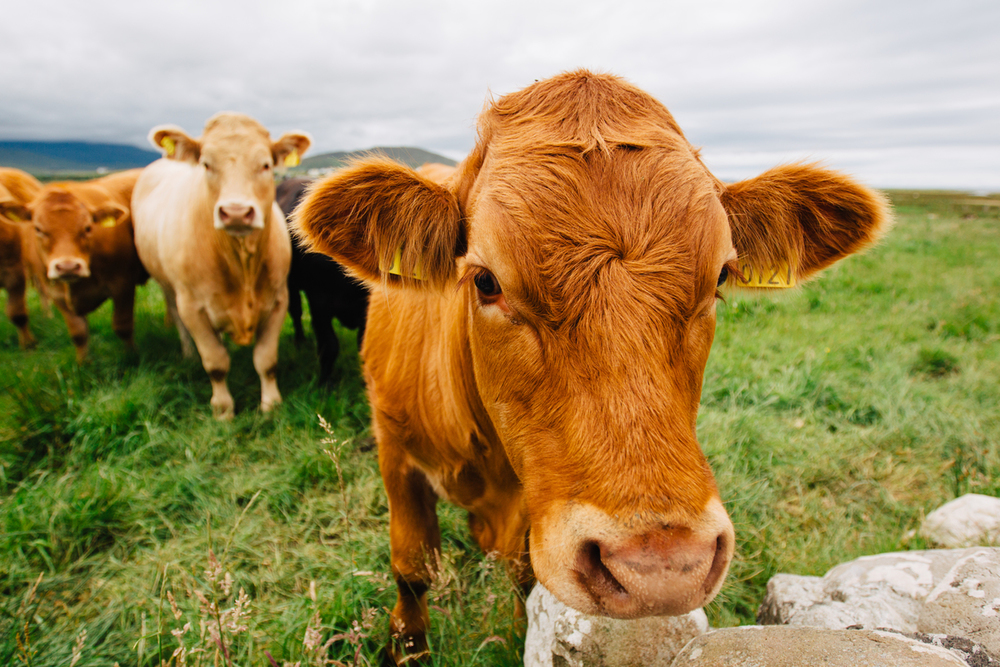 Passed Down Through Generations
Traditional farming methods are combined with the latest technologies to help farmers produce beef that is sustainable, flavourful and nutritious. You know, all the good stuff.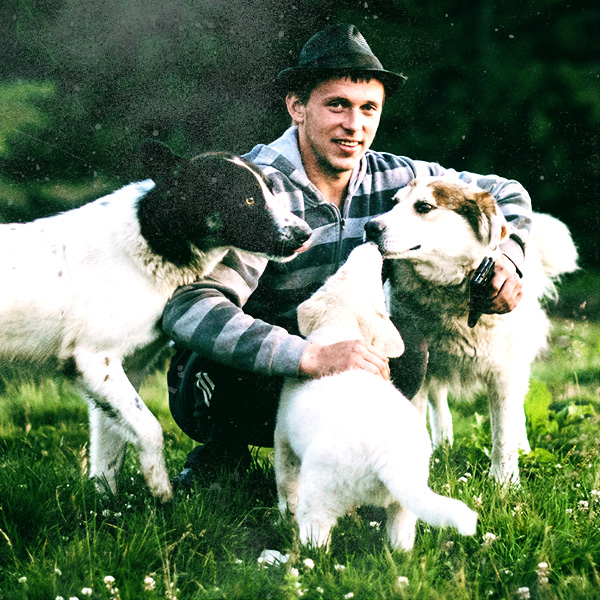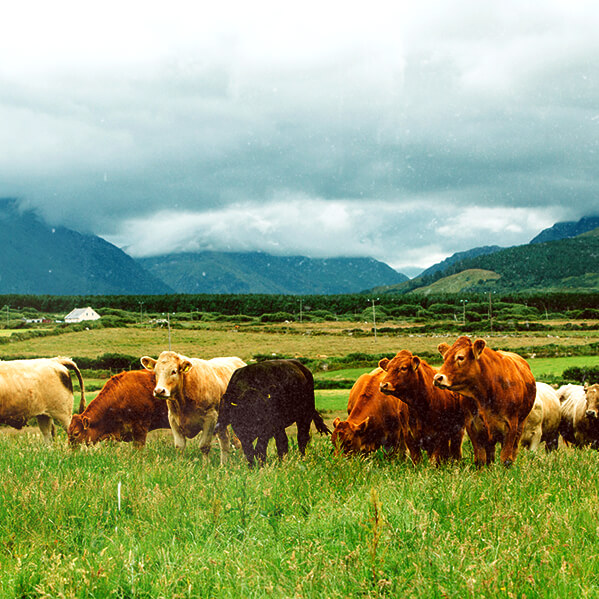 Man's Best Friend
Farmers and their 'shepherd dogs' have been the agricultural A-team for millennia. The farmers use their four-legged partners to drive the cattle – making it much less stressful for the cows than using narrow gates or machines.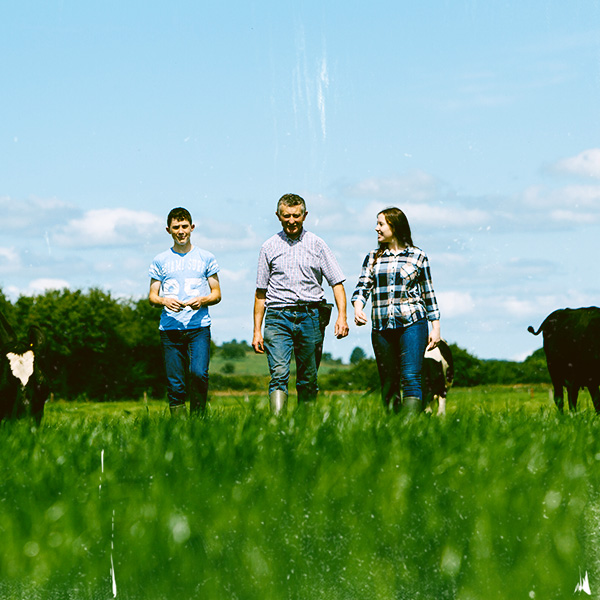 It's A Family Business
Our world-renowned cattle hasn't been the only thing that's been bred with brilliance. Many of our farmers have agriculture in their blood. With years of farming knowledge passed down from generation to generation, you'll be assured of quality care, and quality beef.
Ireland is green from the land to the national symbols and this even includes our commitment towards the environment. Irish Beef farmers work hard to not only raise their cattle, but to protect the ecosystem and natural resources to keep their Emerald Isle, well, green.
Our quality is measurable. By giving our farmers the latest technologies they can measure efficiency & profitability and look to reduce their production of greenhouse gases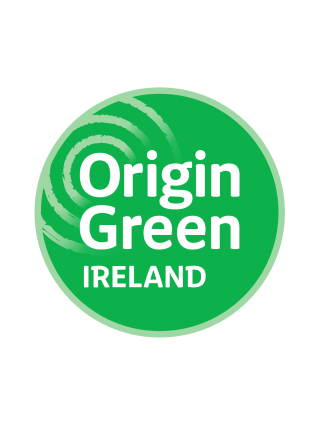 Origin Green
As part of the Sustainable Beef Lamb Assurance Scheme, 800 farms each week are audited on a number of measures including  animal welfare and traceability help farmers to be as environmentally friendly and sustainable as possible. Plus, The Farm Quality Assurance Scheme is independently accredited by the Carbon Trust to its PAS 2050 Standard.
Origin Green