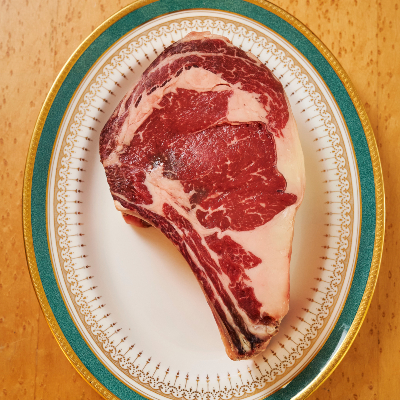 The Great St Patrick's Day Feasting Cut
The right cut makes all the difference but then so too does the right butchery skills. So, it's always good to chat to the butcher at your local meat counter. In the meantime, here is one of our favourite cuts to cook this St Patrick's Day…
Rib-Eye
Tender and juicy, the rib-eye is prized for its rich flavour thanks to the marbling of fat. Look out for good quality marbling when shopping to guarantee more intense flavour.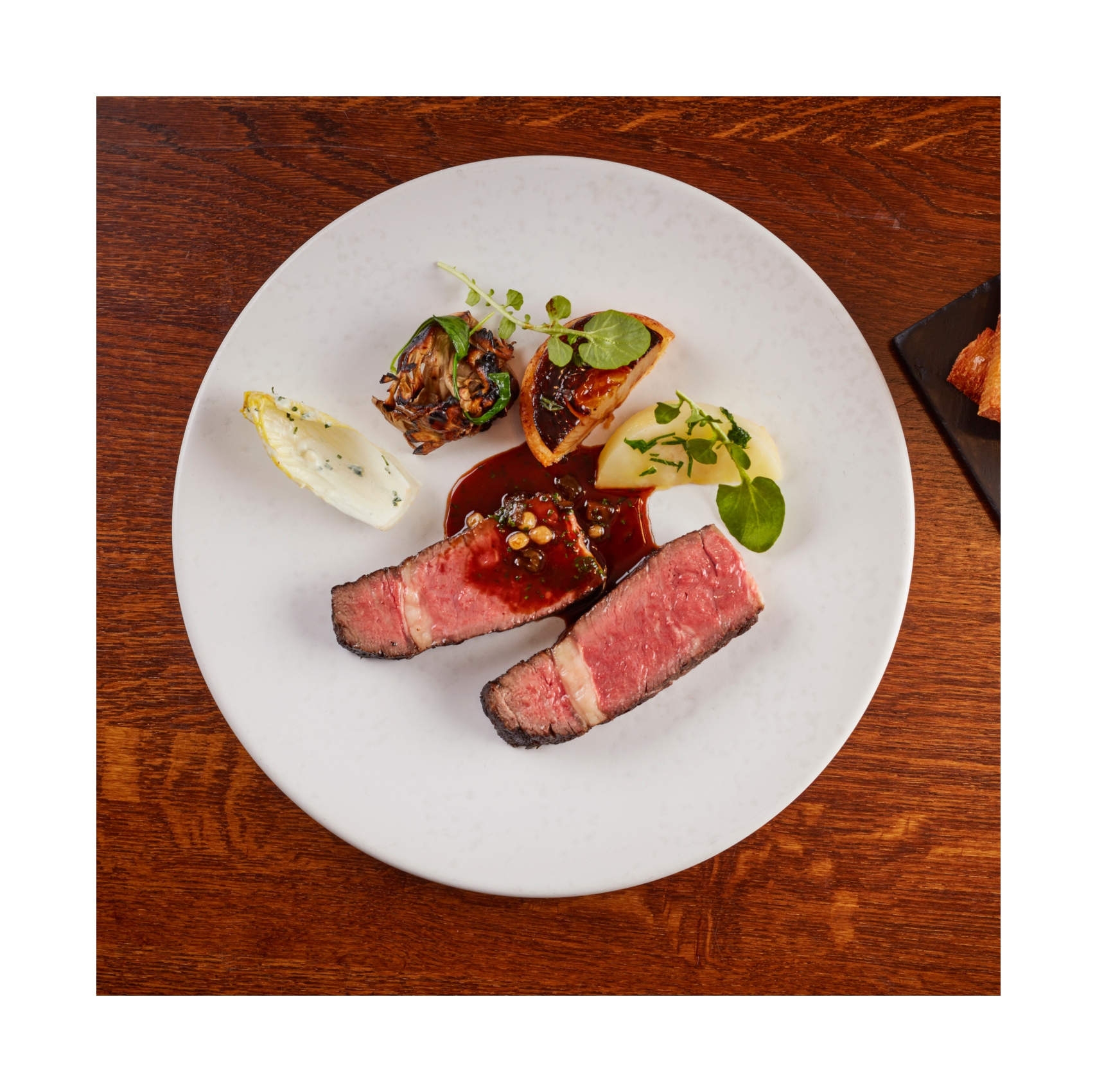 Adam Bennett's Charcoal Grilled Grass-Fed Irish Rib-Eye With A Stout And Pickled Walnut Bordelaise Sauce
Adam showcases his impeccable attention to detail and outstanding culinary skills to elevate every ingredient for his showstopper St Patrick's Day: charcoal grilled grass-fed Irish rib-eye paired with Pommes Anna chips and a stout and pickled walnut Bordelaise sauce.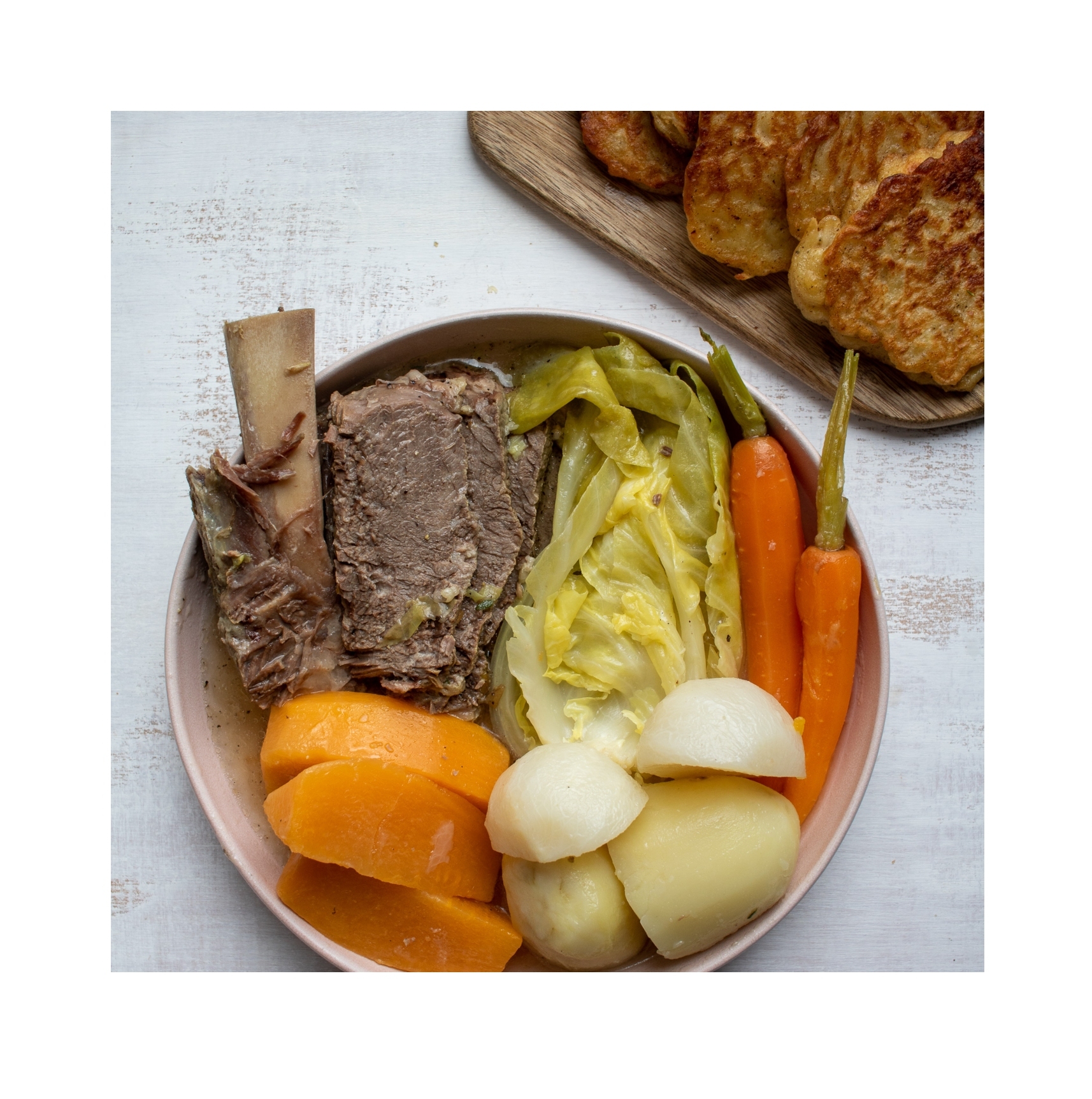 Tom Cenci's Slow Cooked Grass-Fed Irish Rib-Eye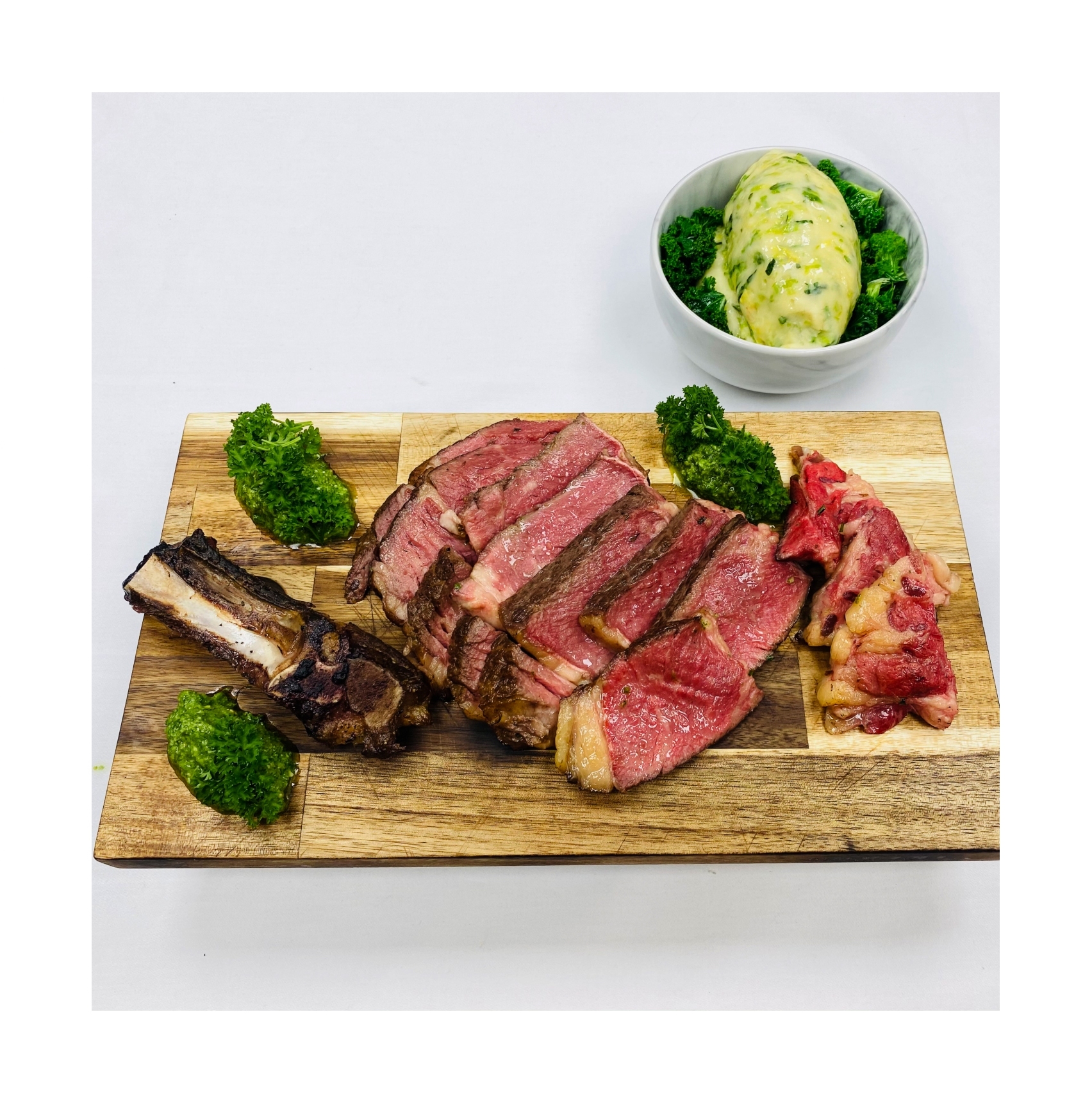 Anna Haugh's Marinated Grass-Fed Rib-Eye With Kale Pesto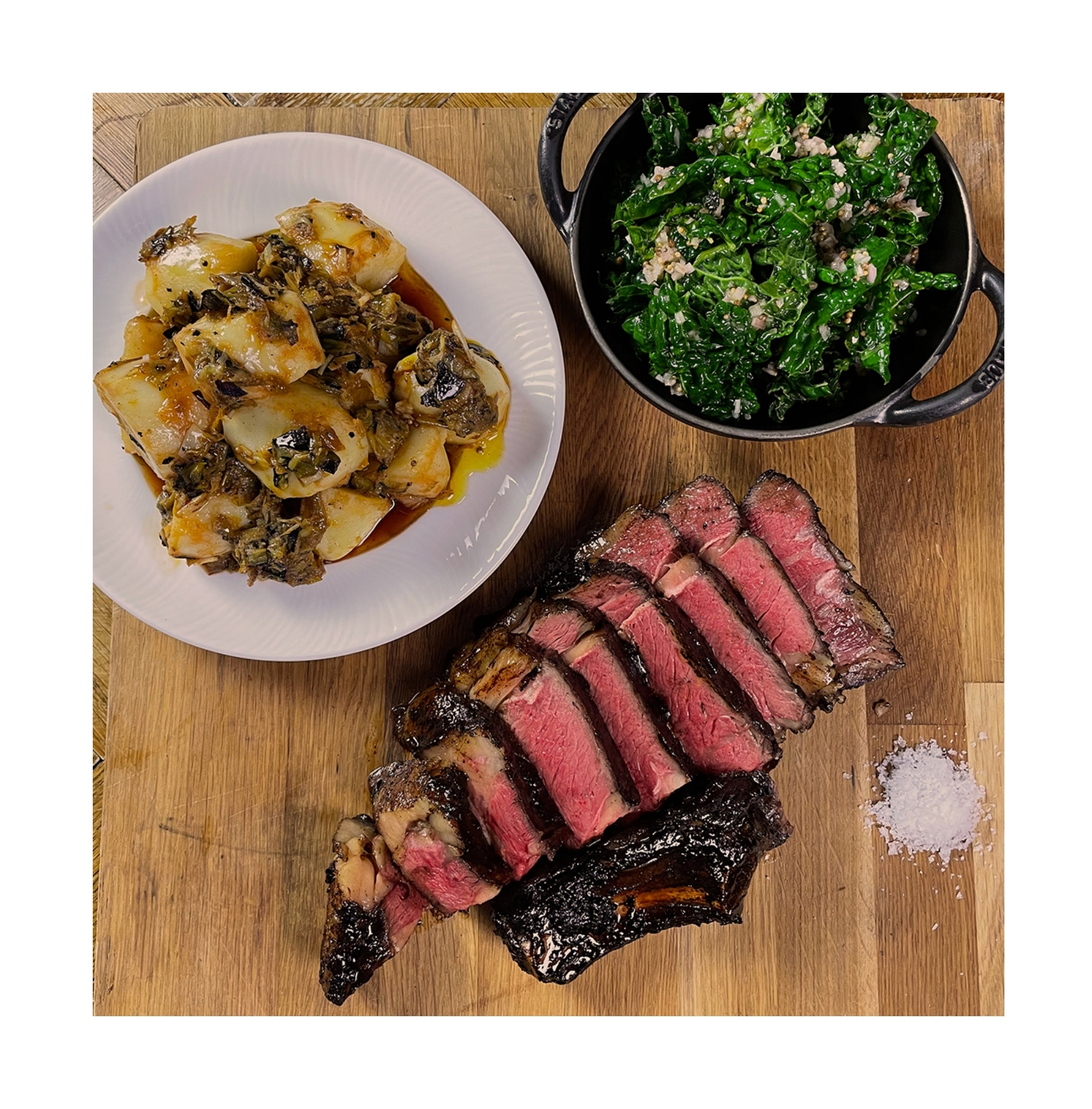 Richard Sharples' Barbecued Boston Chop In Black Garlic And Treacle Marinade
Executive Chef at one of the UK's top restaurant groups Elite Bistros, Richard gives his grass-fed bone-in rib-eye a little extra oomph by reverse searing his grass-fed Irish rib eye on the BBQ with black garlic and treacle, served with white cabbage, a sweet mustard and parsley dressing, boiled potatoes with watercress and salted lemon butter,  for the ultimate indulgence this St Patrick's Day.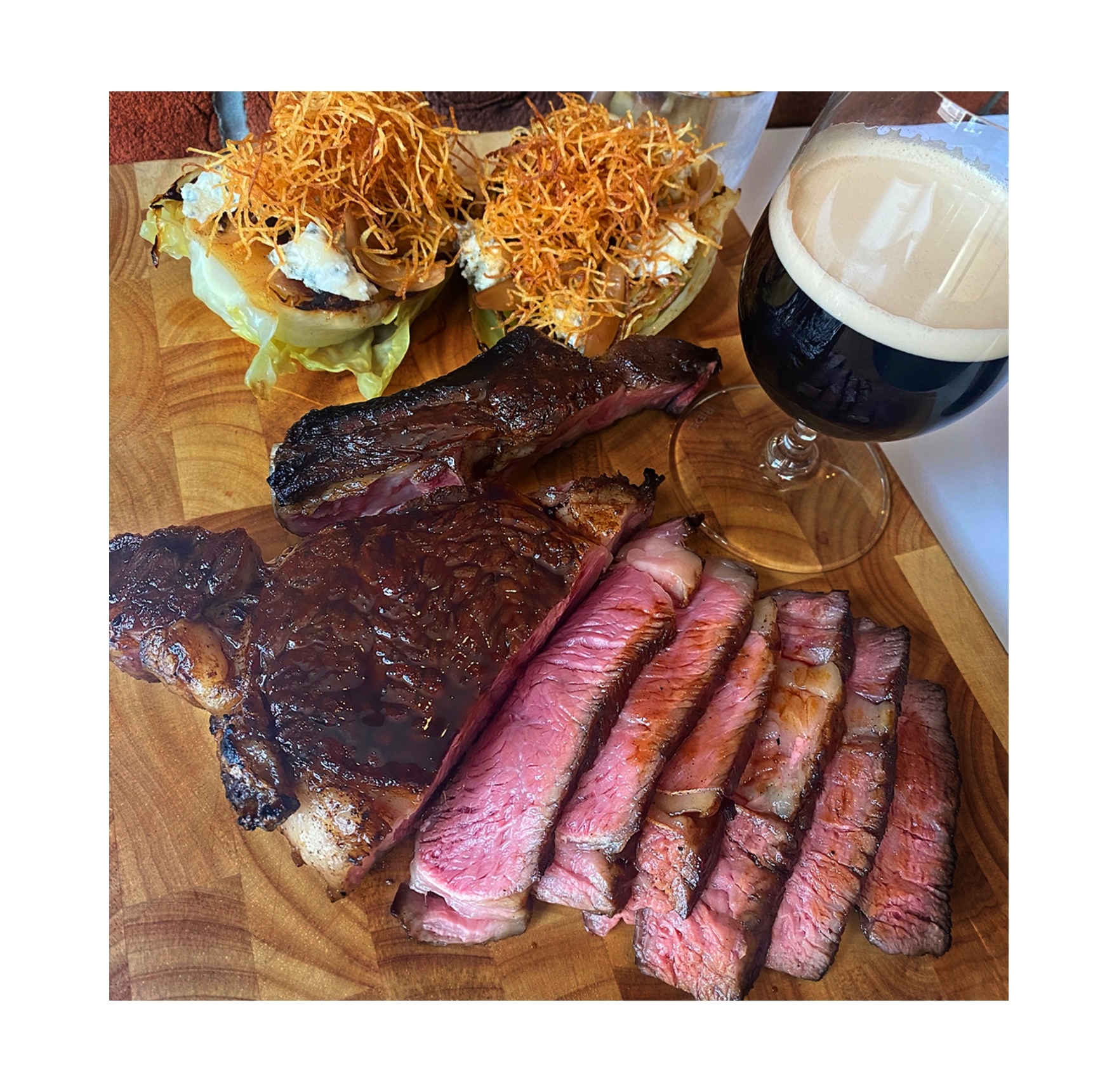 Paul Welburn's Irish Grass Fed Glazed Ribeye